Open day
< terug
De opleiding Theatervormgeving
Expo
Bekijk de eindexamenexpositie van 2021 via afstudeer-expo-toneelacademie.nl.
"Als je twijfelt over het belang of de waarde van de scenograaf of de kostuumontwerper in het productieproces, stel je dan bij elke voorstelling naakte acteurs voor in een blackbox."
Instagram
Volg de opleiding Theatervormgever: scenograaf en kostuumontwerper op Instagram.
Studenten-profielen
> Lonneke Orbons
> Fleur Ummels
> Isa Kasten
> Marieke Horst
> Paula Gehrlein
En deze docent kom je zeker tegen in je opleiding:
Jorine van Beek
.
Thuis
Thuis is een project van Paulina Immig. Het is verhaal over verandering en op zoek zijn. "Mensen tussen 19 en 59 jaar hebben mij verteld over wat voor hen thuis betekend. Uit deze persoonlijke gedachtes is dit verhaal ontstaan."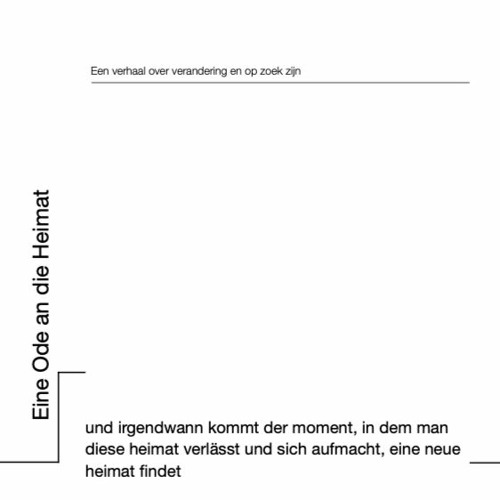 In het wilde weg
Een project van Nine van Weert.
De lente was nog nooit zo mooi
Tijdens de lockdown organiseerde de Toneelacademie online ateliers waarin studenten van verschillende opleidingen met elkaar samenwerkten en leerden. Fleur Ummels maakte tijdens het atelier van docent en theatermaakster An Hackselmans de video De lente was nog nooit zo mooi.
Fleur: "Deze video is ontstaan vanuit een onderzoek naar mijn innerlijke kamer. De filosoof Montaigne stelt dat ieder mens een eigen ruimte in zichzelf zou moeten hebben, waardoor men gewend is eenzaam te zijn. Zeker in tijden van corona was dit een een interessant denk- en maakproces. Want toen was ik ineens ook alleen, in mijn kamer."
Fifth Element
Moodboard-presentatie van Lonneke Orbons.